PREMIUM PERFORMANCE HORSES IN EUROPE AND THE USA
The Nova Equestrian brand is about rising stars. We find and develop exceptionally talented and sound dressage and showjumping horses to make them available for discerning buyers worldwide.
Our name says it all. 'Nova' describes a new and bright star, and we thrive on sourcing those 'uncut diamonds' and nurturing them to become formidable competitors in the dressage and showjumping worlds. We are proud to have in place a world's-best practice for sourcing and selecting the most suitable performance horses. With a fully transparent and triple-checked vetting process, we go to great lengths to ensure every Nova horse is happy, sound and fit for purpose.
When a dressage or showjumping horse makes the Nova grade, we then place each with one of our hand-picked team of elite professional riders across Europe and the US for training until each horse is ready for his or her new home. Underpinned by proven breeding and verified soundness, then refined with expert training, Nova horses are a safe-bet to propel you towards your goals in the arena.
Purchasing a new horse marks the start of a new adventure and a time full of possibilities. Purchasing a Nova Equestrian horse is a fully transparent, professional and seamless experience. Whoever you are and whatever your goals, if you're looking for a top-quality horse and you want an enjoyable buying experience, Nova Equestrian is here for you.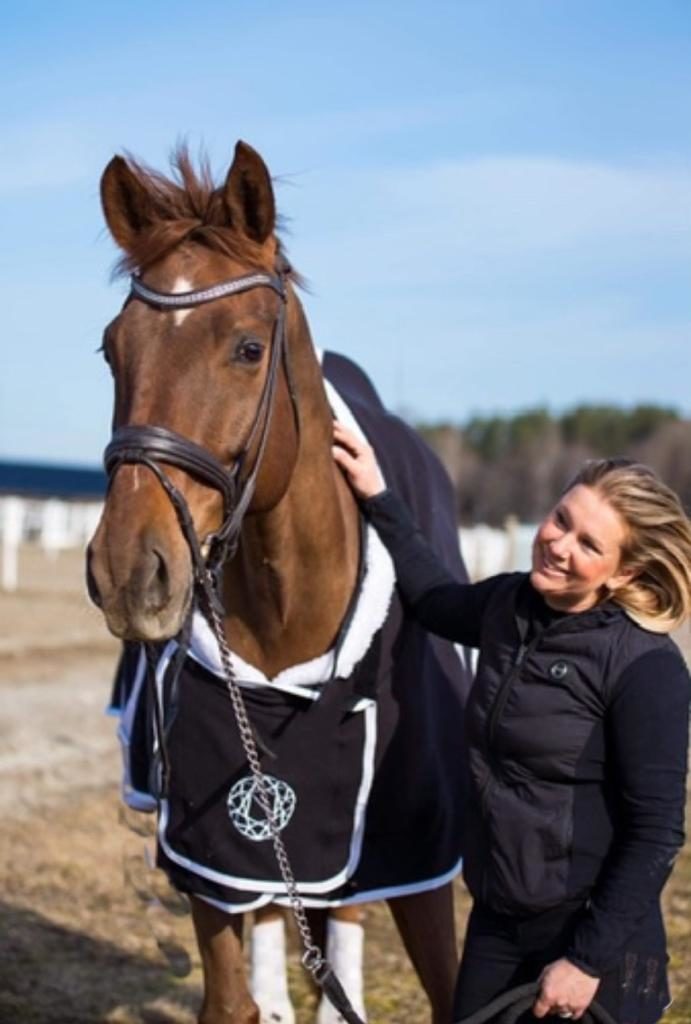 THE NOVA EQUESTRIAN STORY
Nova Equestrian is creating a cultural change in the business of buying and selling horses. 
When the horse-buying process doesn't go so well, it can be devastating. A huge amount of time and money can be wasted, but the profound disappointment and thought of 'what could've been' are more painful.
When Founder Sabine Blixt decided to invest in a new horse, her experience with the horse sales industry wasn't as smooth as it should have been. Where there should have been transparency and honesty, instead there was unprofessionalism and a lack of ethics. Armed with a background establishing and running her own successful companies, and with a desire to create unforgettable experiences for horse buyers, Sabine extended her entrepreneurial know-how to the equestrian industry with the establishment of Nova Equestrian in 2018.
Buying a premium competition horse shouldn't be stressful. With Nova Equestrian, you are dealing with consummate professionals who treat clients with the respect they deserve. We look forward to treating you to the Nova experience for your next horse purchase.