LOCATION: SWEDEN
DISCIPLINE: DRESSAGE
Born in 1996, U25-rider Johanna Jendland starter her equestrian carreer at an early age by training for Jannifer "Ninni" Svensson (who is also part of Nova Equestrian team). 
With an impressive track record within the Swedish national team, both as junior as well as young rider, Johanna has accomplished several international placements and Nordic Championship medals.
Since several years Johanna trains with Tinne Vilhelmson Silvén and Caroline Darcourt in Sweden. Johanna continues daily to grow her knowledge as well as her competion skills by competing a broad variety of horses, from young horses classes to Int 2. 
"The best feeling I know is to enter the arena feeling that the horse loves to go inside the ring as much as I do."
Johanna is primarily taking on our new youngster Nova´s Fürstin Aurora (2015, Fürstenball – Souvenier) to guide her to the next level.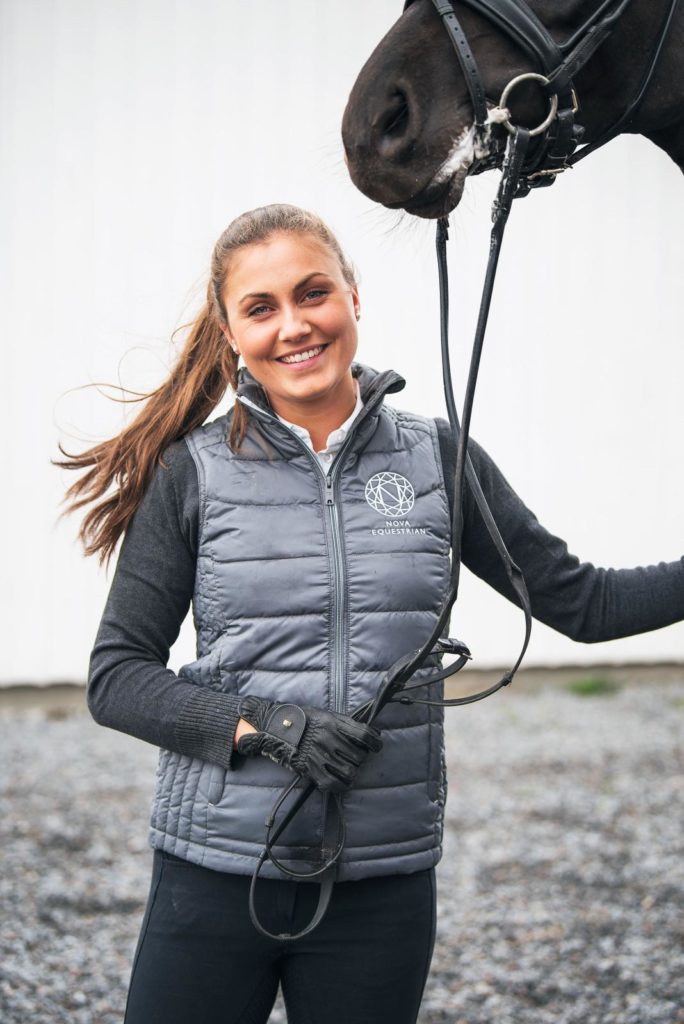 "I´m really looking forward developing with Nova´s horses and hopefully I can use my knowledge in the best possible way to reach our goals."
CURRENTLY IN TRAINING WITH JOHANNA: